Music
Disco Bleeps and Storytelling
"The Memory of Song", that is how the Viennese musician Christoph Marek titles his new album as Spa Mayerling. The eight songs are late night chansons on love and life, "música romântica", songs you will not hear anywhere, but maybe in a film by Miguel Gomes or Éric Rohmer, on a ferry to a remote island or at 4 am in the lounge of the Hotel Riviera. Dreamscapes, confessions of love and loss, glimmers of hope, beyond these days.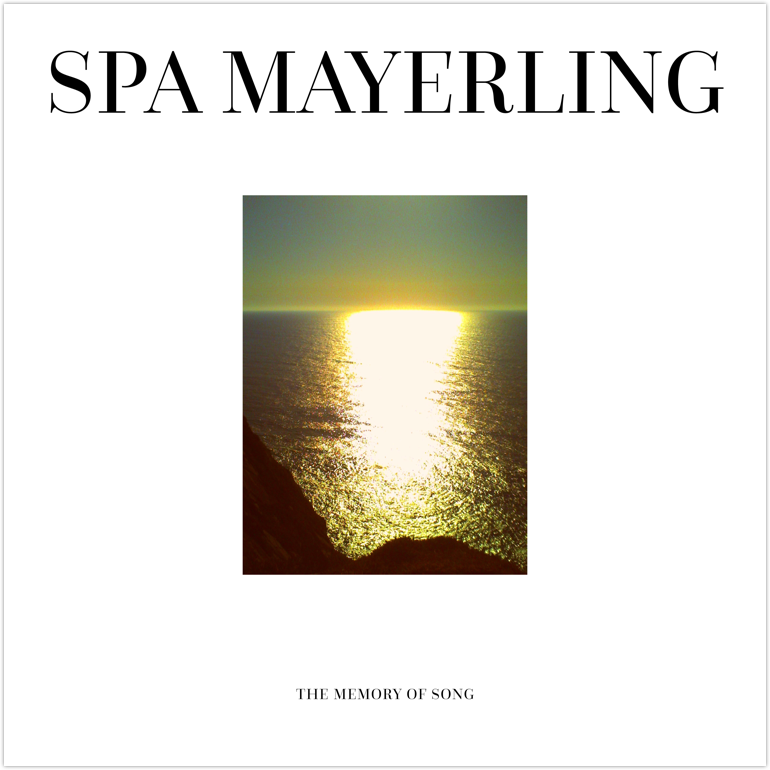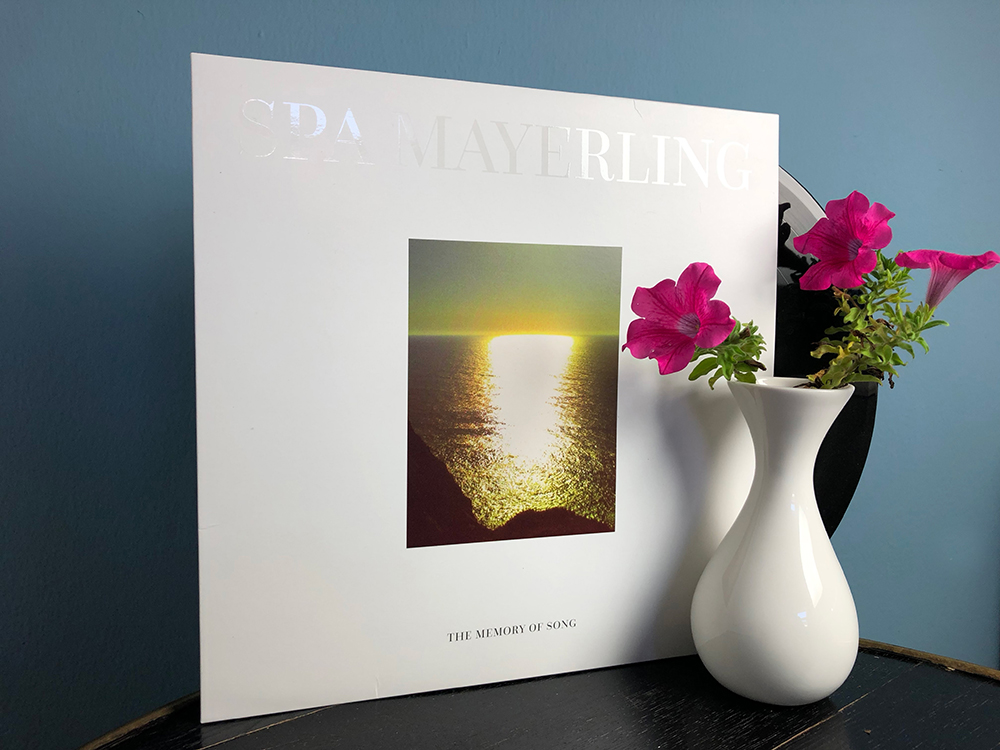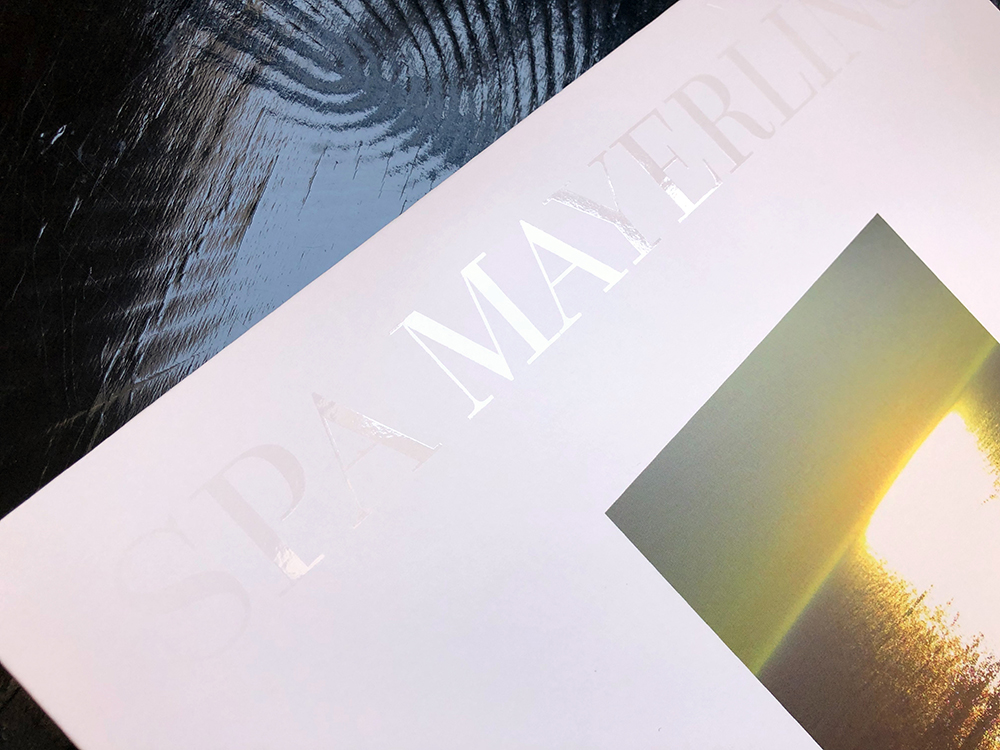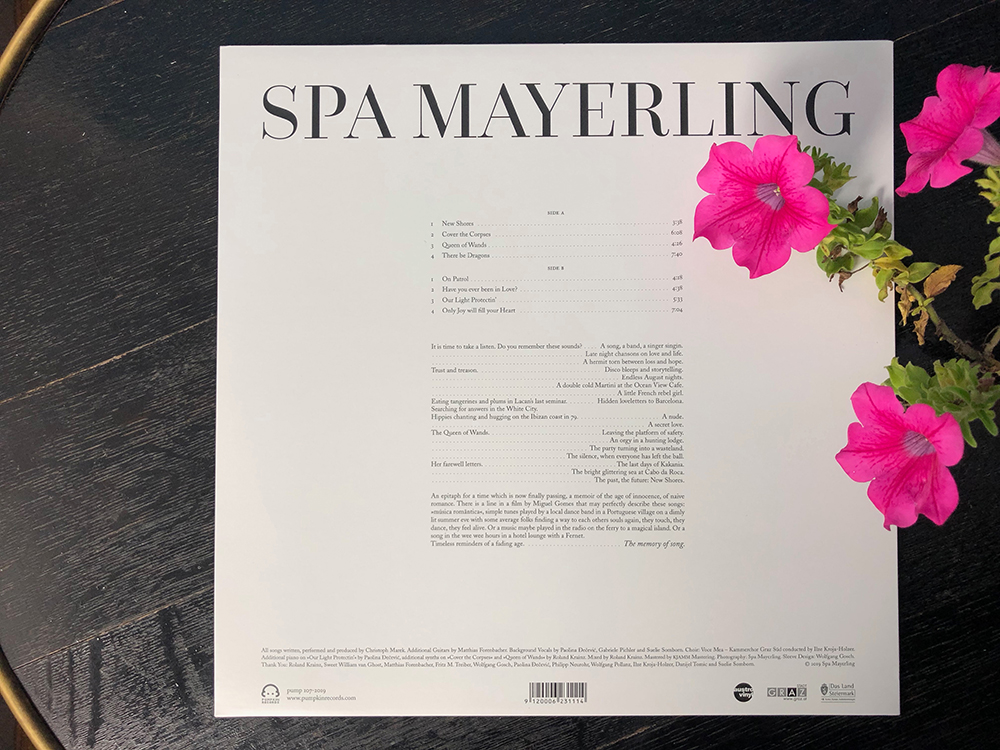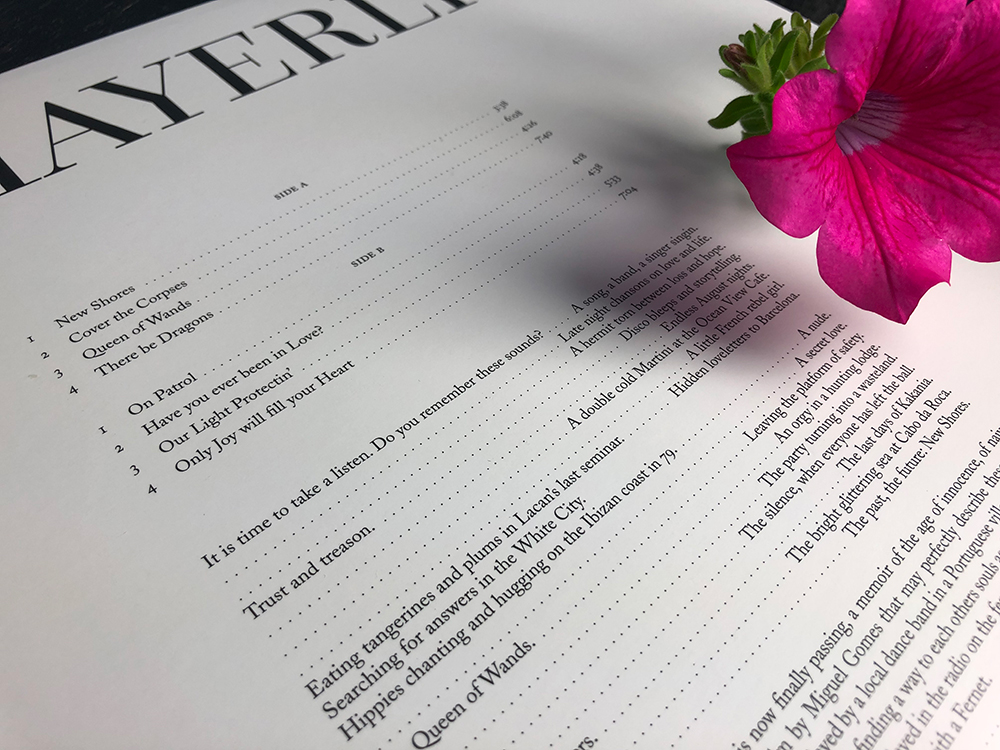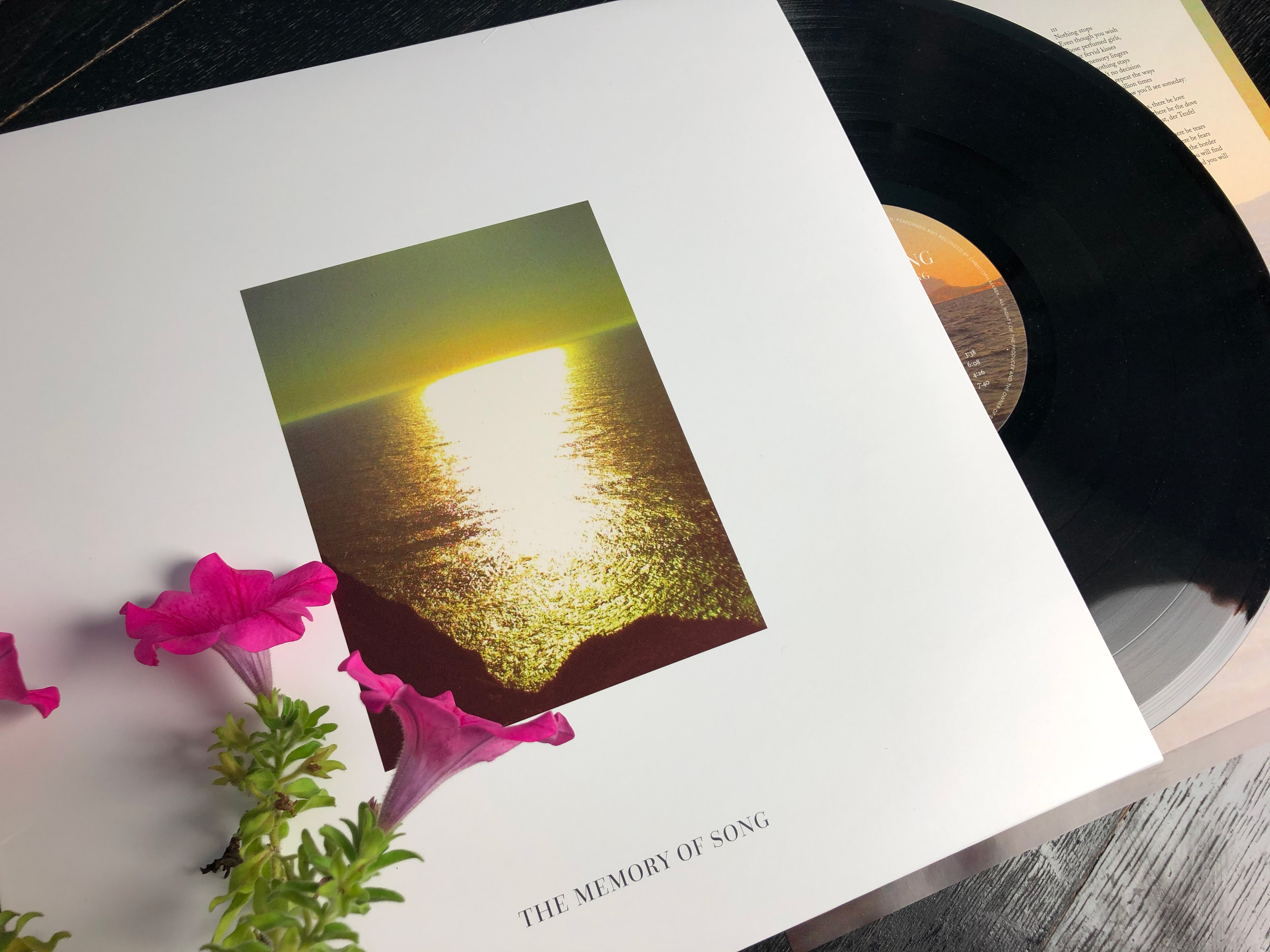 Liner Notes
"It is time to take a listen. Do you remember these sounds?
A song, a band, a singer singin. Late night chansons on love and life. A hermit torn between loss and hope. Trust and treason. Discobleeps and storytelling. Endless August nights. A double cold Martini at the Ocean. View Cafe. A little French rebel girl. Eating tangerines and plums in Lacan's last seminar. Hidden love letters to Barcelona. Searching for answers in the White City. Hippies chanting and hugging on the Ibizan coast in 79. A nude. A secret love. The Queen of Wands. Leaving the platform of safety. An orgy in a hunting lodge. The party turning into a wasteland. The silence, when everyone has left the ball. Her farewell letters. The last days of Kakania. The bright glittering sea at Cabo da Roca. The past, the future: New Shores.
An epitaph for a time which is now finally passing, a memoir of the age of innocence, of naive romance. There is a line in a film by Miguel Gomes that may perfectly describe these songs: "música romântica", simple tunes played by a local dance band in a Portuguese village on a dimly lit summer eve with some average folks finding a way to each others souls again, they touch, they dance, they feel alive. Or a music maybe played in the radio on the ferry to a magical island. Or a song in the wee wee hours in a hotel lounge with a Fernet. Timeless reminders of a fading age. The Memory of Song."
ABOUT
Spa Mayerling
Behind the pseudonym Spa Mayerling operates the Viennese songwriter and producer Christoph Marek, who in the noughties used to operate the moniker Marek. His former record "It's these magic moments that I'm living for" merged singer/songwriter tunes, stomp box weirdness and groovebox rhythms the lo-fi way. Whereas Marek was characterised by anti-folk, avant-gardist crooning and lo-fi-pop-jewellery, Spa Mayerling's compositions on The Memory of Song are nostalgic somnambulistic pop music blending disco bleeps and storytelling, vanilla ice in Jesolo and apocalyptic e-mails, the tarot character "The Queen of Wands" and the Ibiza of the late 80s.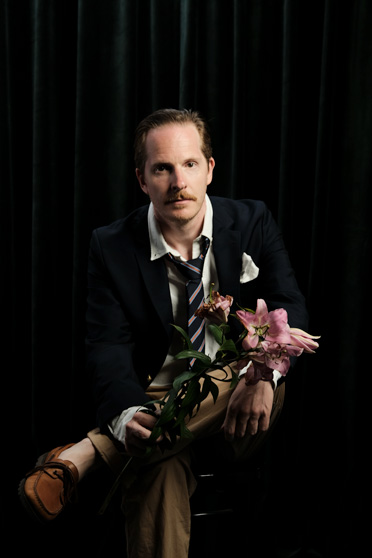 Artist Biography
In the late 90s, the Viennese author, chansonnier and songwriter Christoph Marek discovers house and techno music – Kompakt, Rephlex, DJ Hell's International Deejay Gigolos, you name it. Under the influence he dubs his classical acoustic guitar based singer-songwriter-tunes on love and beauty, protest and blow up dolls on a clock radio with an inbuilt tape recorder, just to add beats, synths and weird shit in a lo-cost-computer from Aldi. An experimental lo-fi nugget skipping genre borders and conventions of time and space was born. After planes crashing into the Twin Towers, private upheaval and many sleazy DJ sets, the record "It's these magic moments that I'm living for" was finally released in 2004 on the Viennese label niesom – nihil est omen. It was well received by the music press, Foxy Digitalis wrote: "Marek is Jandek with some small degree of shame", The Wire called him a "a perfectly rootless performer" and philosopher Jürgen Hofbauer summarized "This album gives sense to our tears again". However, three months after its release the niesom label called it quits, "It's these magic moments that I'm living for" was history and the vinyl never pressed. The record is long out of print and the CD sold out. This was all before Facebook, Spotify and Instagram.
After journeys in jazzy house music under the moniker BUMM BUMM BOYS with the poet and painter Bernhard Murauer, contributing to some label samplers and film soundtracks, Marek became Spa Mayerling. Listening to late night lounge and ambient music, italo disco and some balearic sojourns he recorded 14 songs on love and hope, full of nostalgia, aware that we are on the verge of a new era. Eight of these romantic meanderings are released these days on "The Memory of Song" (pumpkin records).
PRESS
Reviews & Presskit
PRESSKIT
WITH HIGH RESOLUTION PICS
Record of the month on Haubentaucher


Talk with radio host Fritz Ostermayer in his legendary radio show "Im Sumpf" on Austrian radio station FM4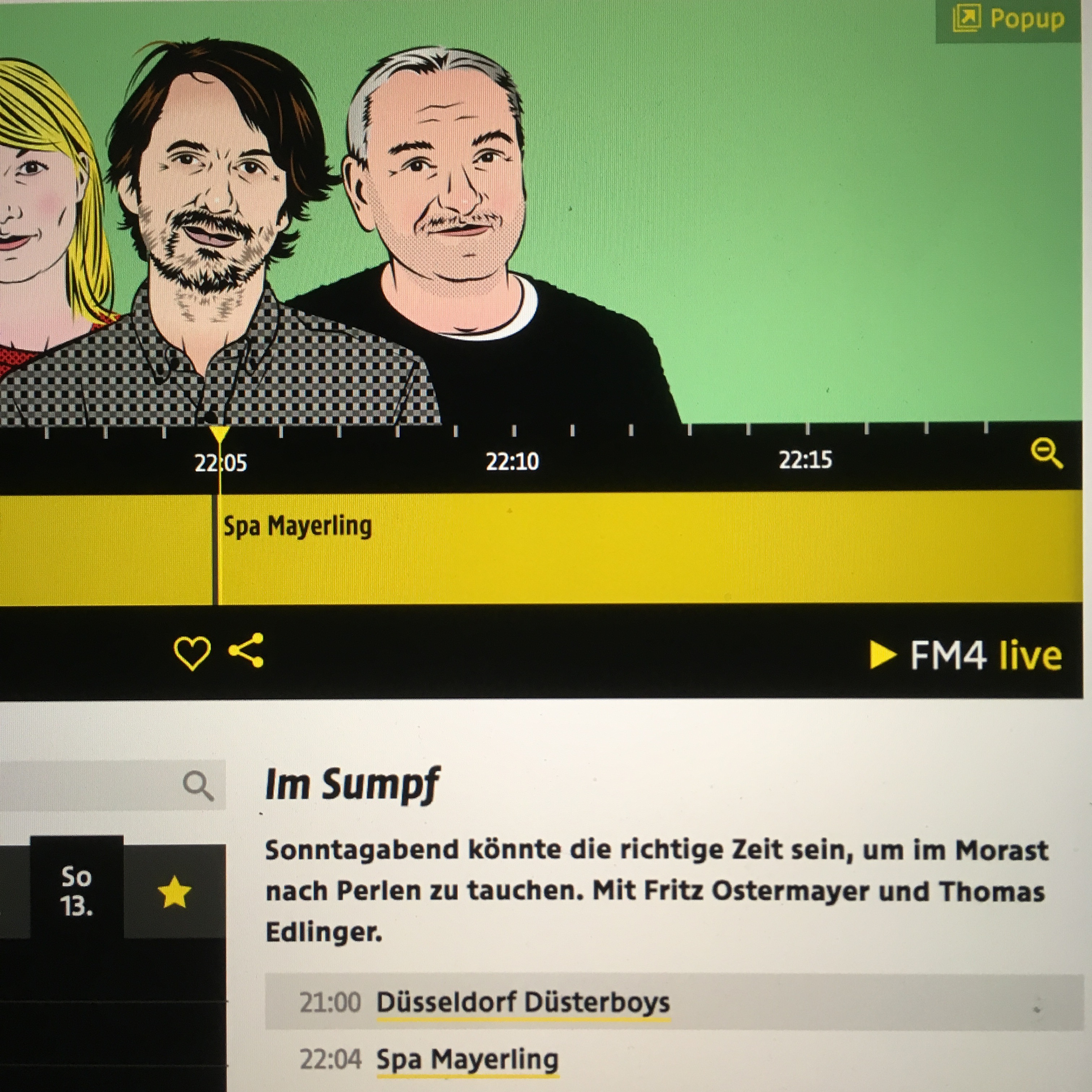 Beautiful Review by Martin Gasser in Kleine Zeitung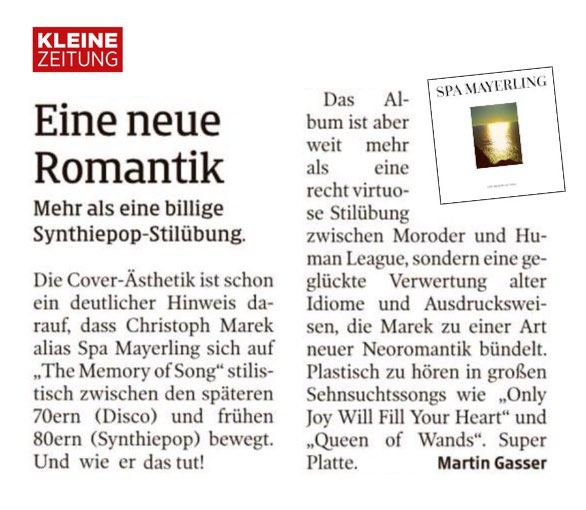 Great review by Christoph Hartner in Kronen Zeitung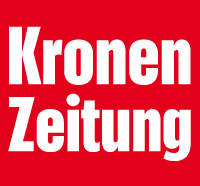 Ausflug in die pompösen 1980er

Ach, was waren das für glorreiche Zeiten, als der Pop in den 1980ern seinen opulenten Höhepunkt erreicht hatte und man glaubte, das würde ewig so weitergehen! Das Echo dieser unbeschwerten Synthie-Grandezza beschwört Christoph Marek alias Spa Mayerling auf seinem Album "The Memory of Song" herauf – in völligem Bewusstsein, dass die Welt und damit der Pop diese Leichtigkeit längst verloren haben. Oder hat sie ohnehin immer nur im eigenen Jugendzimmer existiert?
Die neuen Ufer jedenfalls, die er im Opener "New Shores" abwandert, klingen eher nach Italo-Disco im Walkman, als nach Ibiza-Party im Livestream. Der erste Eindruck täuscht jedoch, denn immer wieder schleicht sich das Heute in diese gestrigen Synthie-Welten – etwa wenn in "On Patrol" das Ende der Welt per E-Mail ankündigt wird und sich wie ein viraler Ohrwurm ins Gehirn bohrt.
Wunderbar verbindet Marek auf "The Memory of Song" (pumpkin) bombastische 80er-Hooks mit ironisch-melancholischem Erzähl-Gesang. Fast so schön, wie die eigenen Erinnerungen an jene glorreiche Zeit.